FAST DELIVERY TO YOUR VENUE:
At Light of Night Ltd, we are dedicated to our customers and are offering fast delivery service for all emergency two-way radios, posts, ropes, metal detectors, body cameras, earpieces etc. 
ROYAL MAIL OR COURIER DELIVERY:
Small orders may be sent via Royal Mail or Courier Service and will be dispatched as soon as after you placed the order as far as it is being placed before 2 pm, any orders placed after this time will be dispatched on the next working day.
DIRECT AND/OR EMERGENCY DELIVERIES:
We also offer a fast delivery service within London:
Monday to Saturday including unsocial hours for all our hires and/or purchase equipment (two-way radios, earpieces, posts, ropes, barriers, hand tally counters, metal detectors).
We will always try our best to ATTEND YOUR VENUE AS SOON AS POSSIBLE.
Please contact us during office hours:
Email: info@lightofnight.co.uk
Office: 0203 189 2679 | 07947 118 719
Outside office hours:
Mr Zozo: 07956 372 887
Some items ordered may not be available for immediate dispatch and a suitable alternative may be offered.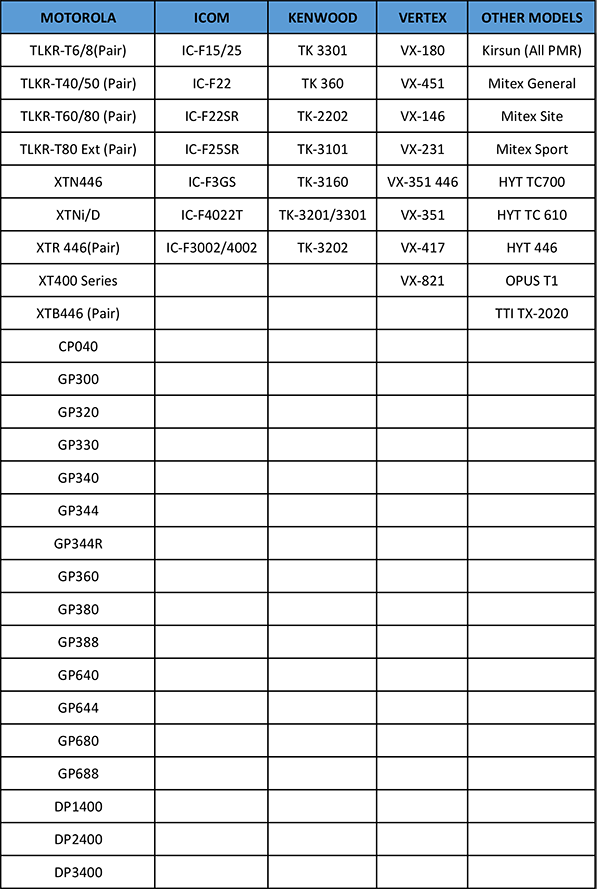 Minimum repair price (MRP) applied and payable up-front, excludes antenna, battery, metal chassis and charging equipment. If repair price is above the MRP and/or a  new housing is required, we will contact you to quote prior to fitting. Some radios may not be repairable due to liquid ingress, software/hardware issues and PC board damage. There is no repair charge for walkie talkies that cannot be repaired but postage may be charged. We offer a 3 months guarantee period. Please contact us for pricing.