Did you know that Light of Night is on Social Media?
We are educating and informing our customers, as that is a way to keep talking to them? We are posting regularly about security equipment, tips and inspirational quotes to keep you motivated.

Please follow us on all or one of your choosing:
Instagram:
https://www.instagram.com/lightofnightltd/
Facebook:
https://www.facebook.com/LightOfNightLtd/
Twitter:
https://twitter.com/lightofnight6
Linkedin:
https://gh.linkedin.com/company/light-of-night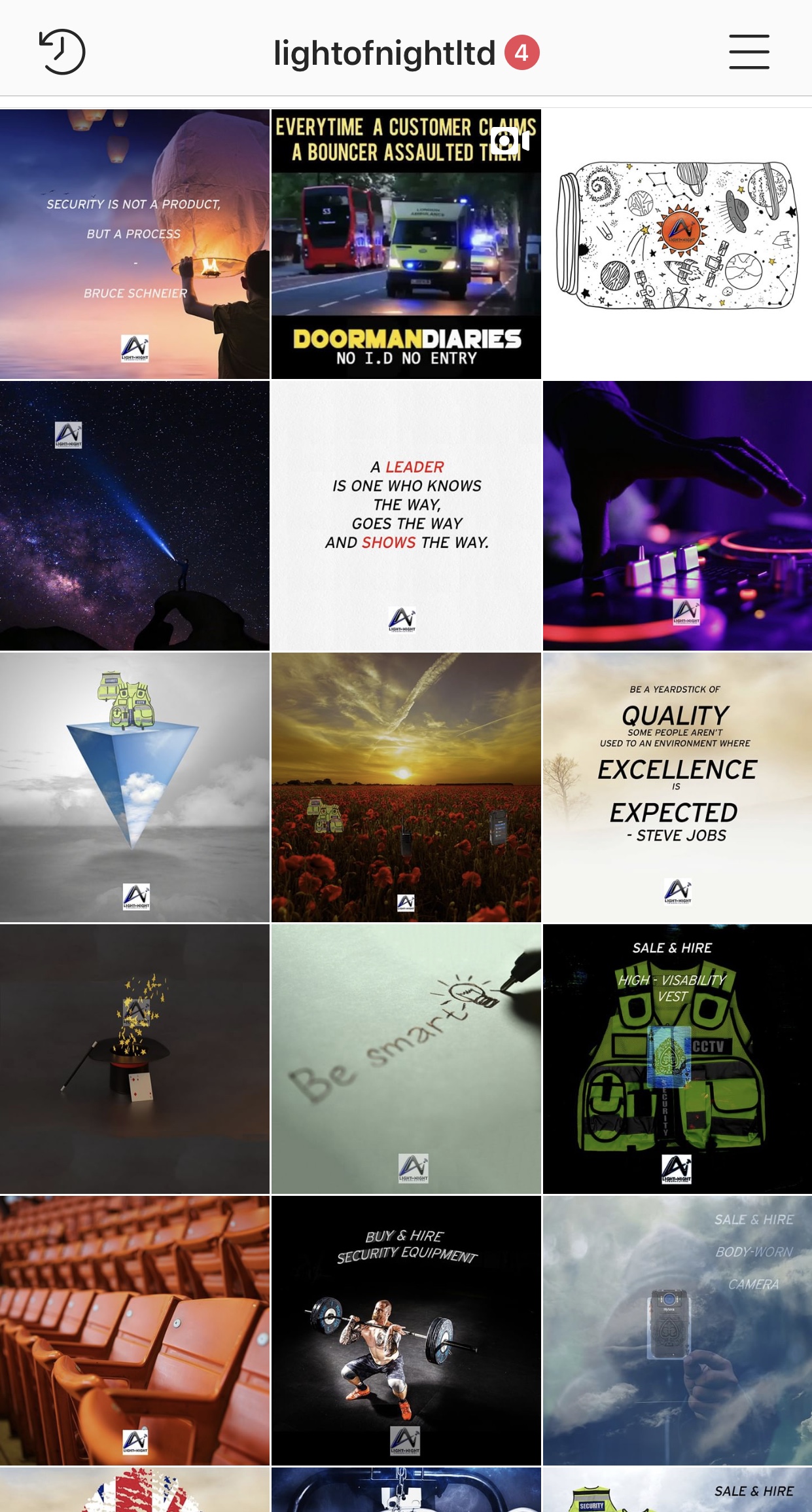 The image above is Instagram our most popular platform where 1K+ people are following us right now. https://www.instagram.com/lightofnightltd/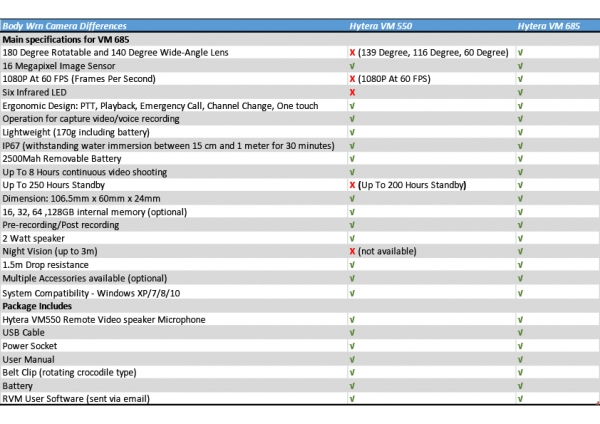 We at 'Light of Night' supply security equipment, and we are continually looking for: new and improved equipment. One thing is clear that the equipment must be good enough to be given to security personnel on duty. Our company takes new products seriously as we test the equipment our selves so that we can familiarise us with it.
Hytera cameras are an incredible device which can be paired with Hytera Multi-mode Advanced Radio, and it also works fantastically well as a stand-alone. Our customers are amazed by its incredible features and are happy using it as such. Hytera's Remote Video Speaker Microphone (RVM) is designed to capture, store and share media including audio, image and video evidence taken from the field. The body-worn camera with remote speakerphone allows users to make and receive voice communications, initiate an emergency alarm, and deliver real-time video to a control centre over the LTE network, even in low-light conditions; when paired with the Hytera Multi-mode Advanced Radio. The Hytera RVM docks into a specially designed Multi-Unit Charger that automatically exports audio, video, images and log led to the Digital Evidence Management (DEM) platform. This feature ensures content captured remains tamper-proof and is securely transferred to the control centre
Excellent recording performance, ergonomic design for smooth operation, removable battery.
More info on the cameras that we carry can be seen on the link below:
http://bit.ly/Body-Worn-Cameras

We have taken on more of the Hytera VM Body Worn Cameras as these fit into a different user base. Make sure you contact us and get your enquires out to one of our sales team that can better explain you the difference & according to your needs.
http://www.lightofnight.co.uk/index.php/en/contact-with-us

Hytera Logo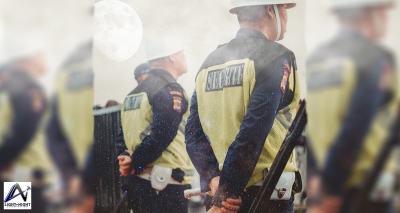 Company Mission:
'To deliver security at night, 24/7 emergency call out'.

Mr Zozo founded Light of Night as a sole trader in 1993. Light of Night was the only Company supplying security equipment at night where there were no other facilities available. Following the same path, we established as a limited Company in 2003. It has been growing ever since and became very well known and recognised for two-way radio night supplier in London. We expanded our business by introducing crowd control equipment such as barrier stanchions, barrier ropes and retractable belts. We have a friendly one to one customer approach. It gives us our solid reputation as a very reliable and trustworthy 24 hours service Company.
What we offer is plenty of knowledge as our expertise has been around for 20+ years. Our team is growing too as of late.
Are you a customer of ours then WELCOME to our blog.
WELCOME to our website if you are new to Light of Night.
We do offer friendly advice :)
Our security equipment can be hired & purchased.